Are you fortunate enough to have an additional bedroom in your home dedicated to guests?  Welcoming out of town family and friends for overnight visits can be great fun. Follow these recommendations from interior designers and professionals from the hotel industry to turn your guest room into a welcoming oasis.  Your guests will certainly appreciate your efforts and feel all the more welcome.
A fresh coat of paint can transform any guest room.  Select a soft color for the space. Start with the bedding. Avoid the temptation to use your oldest mattress in the guest room. A new firm mattress will be a welcome respite for your guests. Take advantage of the awesome deals offered by Groupon coupons and select quality linens and a new duvet from Bed Bath and Beyond.  Add several pillows and you'll have created a very comfortable bed for a great night's sleep.  Select complimenting window treatments and room darkening shades to allow guests to sleep in after a long enjoyable evening.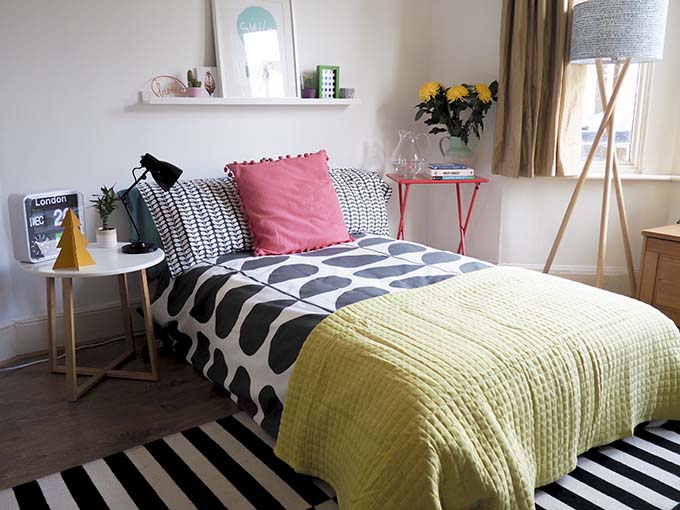 Additional items to include in the guest room are an alarm clock, tissues and bottled water. Clear off the tabletops to allow space for guests to place their personal items. A luggage rack is a welcome addition. This will keep guest from placing dirty suitcases on your new bedding.  Create at least a foot of empty hanging space in the closet. Add wood coat and trouser hangers for your guests to use.  A new bath robe and a stack of fresh towels will be a welcoming addition.  If there is a TV in the room, add a sheet of instructions for use.
Finally, spend the night in your guest room. This is the absolute best way to see if you've neglected any necessities for your guests. At this point you'll no doubt have created a guest room your visitors will thoroughly enjoy. You might actually have difficulty in getting them to leave. Congratulations on your efforts – they will certainly be appreciated by your guests!